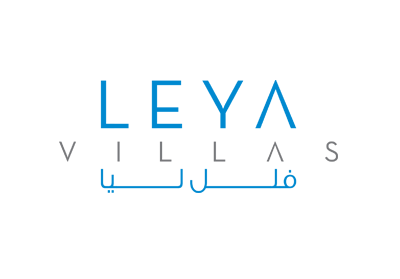 Amenities
Diwaniya
Fully-equipped kitchen
Internal garden
Family room with pantry
Walk-in closet
Elevator
Laundry facilities
Wardrobes, shelving & storage
Female staff quarters
Private garden
Garage for two
Landscaped sidewalks
Bedroom balconies
Decorative planters
Shaded patio
Roof terrace
Staff kitchen
Grilling area
Male staff quarters
Leya Villas are residential homes designed by Aziz AlHumaidhi to cater to today's modern family. The L shaped plan of each villa encloses within it a spacious garden, which is directly accessible from the main reception space through the use of large sliding doors. The second arm houses the dining space as well as an attached private diwaniya with its own entrance and guest WC.
Just off the dining area is the elevator, staircase, and eat-in kitchen. The kitchen allows for direct access to a large outdoor kitchen with its own eat-in space as well as an outdoor grilling and storage area. Additionally, a shaded garage with parking for up to two cars and ample storage is also directly accessible from the daily kitchen. The villa also contains a staff room with space for up to two inhabitants along with an ensuite bathroom with access to the outdoor kitchen and parking garage.
The first floor contains four large bedroom suites surrounding a daily living space and open kitchenette. The three junior suites feature built-in wardrobes, office nooks, and their own full bathrooms while the two suites facing the street benefit from private balconies. The master suite contains a large sleeping area as well as a generously sized walk-in closet and changing room. The master bathroom contains double sinks, a tub and walk-in shower, and an enclosed water closet. The second floor contains a large staff suite with a bedroom, living room, and ensuite bathroom. This level also contains two very generously spaced rooms for both storage and laundry. Also accessible through the second level is a spacious outdoor terrace overlooking the garden.