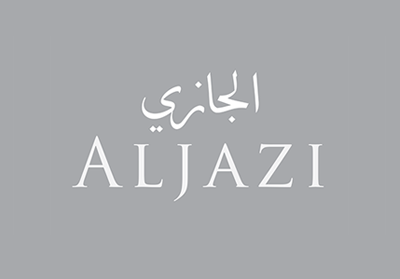 Amenities
Diwaniya
Fully-equipped kitchen (Bosch, Nolte)
Laundry facilities (Bosch)
Wardrobes, shelving & storage
Bathroom Fixtures (Duravit)
Maid's quarters
Private gardens
Plunge pool
Garage for two
Landscaped sidewalks
Private courtyard
Bedroom balconies
Decorative planters
Roof terrace
Driver's quarters
Close proximity to beach
Close proximity to restaurants
Effortless modern living is the main concept behind the Aljazi project. Designed by ESAS Architects and completed in 2010, the project considers functionality at all levels from the materials used to the spacious layouts. The scale of the development is intentionally minimized through efficient planning to give the project a variety of green and open spaces that are themselves extensions of the villa interiors.
Every villa enjoys a private cooled courtyard in addition to a garden containing a plunge pool for outdoor living during the hottest summer days. The open plan and loft-like spaces were specifically developed to cater to the modern lifestyle of today's families. Shaded parking for each villa is provided on premises to keep the neighborhood clear and allow for pedestrian use of the landscaped sidewalks. Every villa features a large living area open to gardens on two sides. Large sliding doors allow for easy open access to the plunge pool. The open plan connects this space to the dining area and cooled courtyard. Just off the dining area is the eat-in kitchen, including a pantry and laundry room, with discreet external access from the staff area and parking.
Two staff rooms are provided in every villa, with one accessible from the laundry room and another accessible from the staff access and parking area. All three bedrooms feature private balconies, built-in wardrobes, office nooks, and their own full bathroom. The master bathroom further boasts double sinks, a tub and walk-in shower, and a separate water closet. An open air stairwell connects the upstairs corridor to the terrace on the roof lined with planters. The Aljazi project aspires to not only maintain your lifestyle, but to enrich it.